Welcome to Olivella® Official Wholesale Store
Would you like to carry an exclusive product line that can distinguish you from the crowd and from your competitors ?
Well, you are in the right place.
Why should I sell Olivella® in my store ?
FIND OUT MORE ABOUT US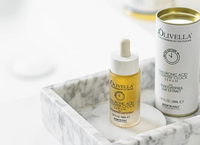 NEW OLIVELLA® COUNTER CLOCK HYALURONIC FACE SERUM
A blend of Biomimetic Peptides: a unique mixture of peptides that encourages cellular regeneration, making the skin feel younger in only 4 weeks and reduces scars and sun damage.
CHECK THIS OUT
NEW OLIVELLA® INSTANT HAND CLEANSING GEL
The Instant Hand Cleansing Gel is a transparent gel to sanitize hands, made with 99,5% natural ingredients.

Perfect to be used anytime hands need to be cleaned without using water. rinse free. It does not leave any sticky residue.
CHECK THIS OUT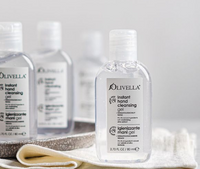 Testimonials
Halfway through the bottle. Noticed the effects as to skin hydration immediately. Olivella Serum absorbs instantly and is non greasy. Overtime dark spots have lightened and skin is brighter; very smooth.

Margaret M.
I had used Olivella bar soap many years ago and loved it. This recent purchase reminded me why I had loved it and why now, I don't want to be without it.

Joanne H.
Have been using the Olivella Moisturizer oil for past year. I have sensitive skin and the oil is absorbed easily without irritating my skin or making it feel too greasy. This has become the best moisturizer for me.

Karen L.